Beschrijving
Voor de Nederlandse versie van dit patroon, klik hier!
The Parallel blanket is made with the corner-to-corner-technique. There is no need to sew pieces together, isn't that lovely! You also never have more than one ball of yarn attached to your work, which is brilliant and much less fussy than regular corner to corner. This product contains the Dutch PDF, the UK version and the US version. There is also a beautiful all in one package with the yarn and pattern available through this Dutch webshop link:
Want to know more first? Keep reading…
This beautiful blanket was designed by Hook to Hook. Let's have a look at the end result in all it's glory!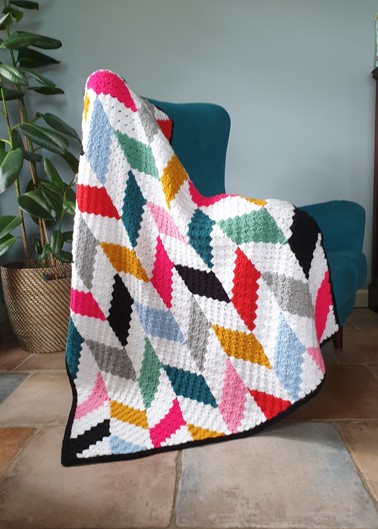 Isn't she pretty?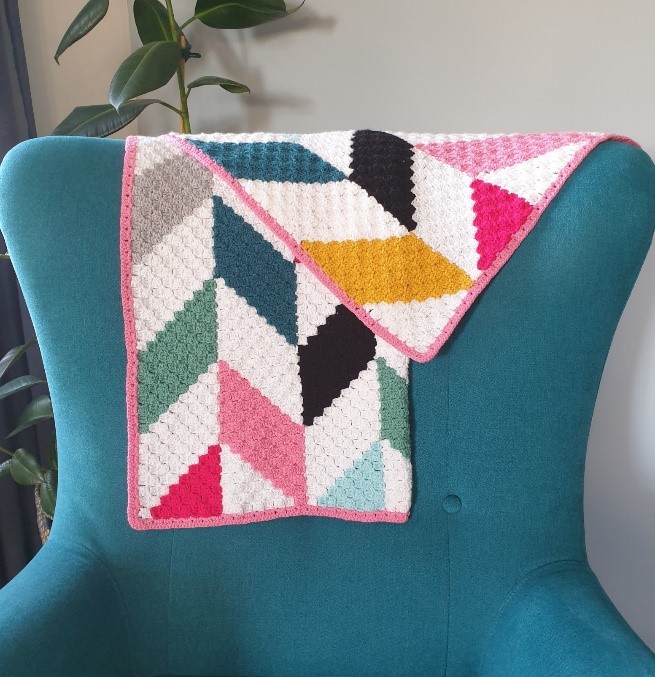 It has beautiful colours in the example, but feel free to use your own!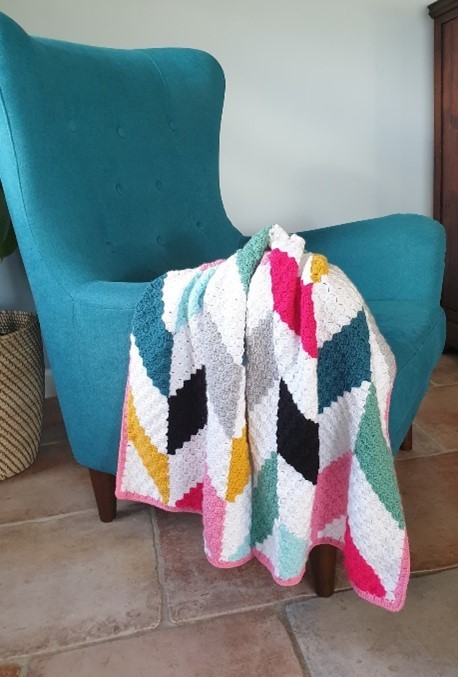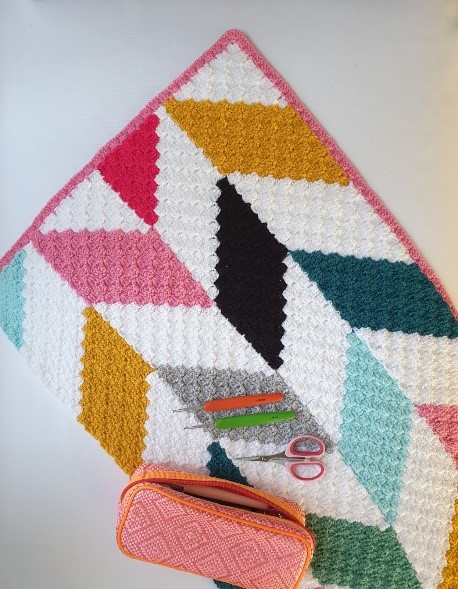 A true eye-catcher for your home!
---
The blanket in the picture measures 100 by 120 centimeters. You can easily adjust the size. If you make it in the aforementioned size, you need approximately 800 grams of Scheepjes Colour Crafter yarn. If you make the blanket bigger, you'll need more.
I love this style of corner to corner crochet because you only do one solid colored panel at a time and never struggle with multiple balls attached to your project. Once you've learned how to attach the panels, you'll breeze through this meditative project.
I wish you lots of fun with the making of this blanket. If you have any questions, please feel free to ask them through Facebook, Instagram or email!