The Tangram Twist uses the corner-to-corner technique and is designed by Hook to Hook. You don't have to sew or crochet seperate pieces together, but rather join as you go, isn't that great!
We've made two colour variations and used two different materials. Both results are stunning!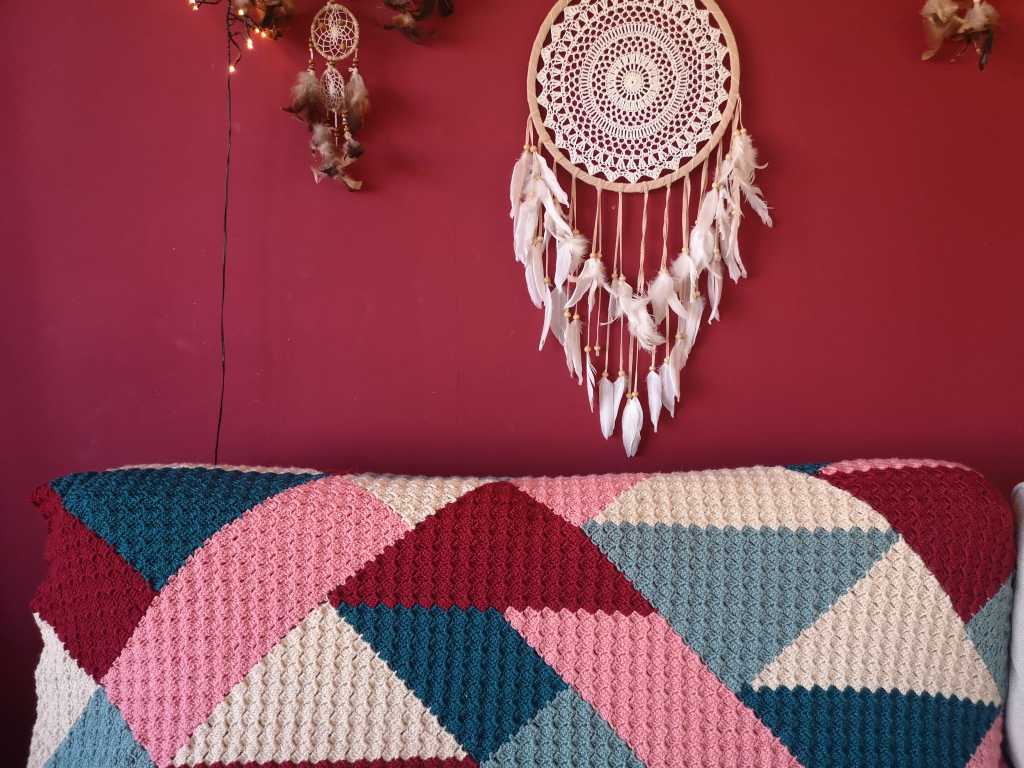 Some pictures to get you as excited as we are!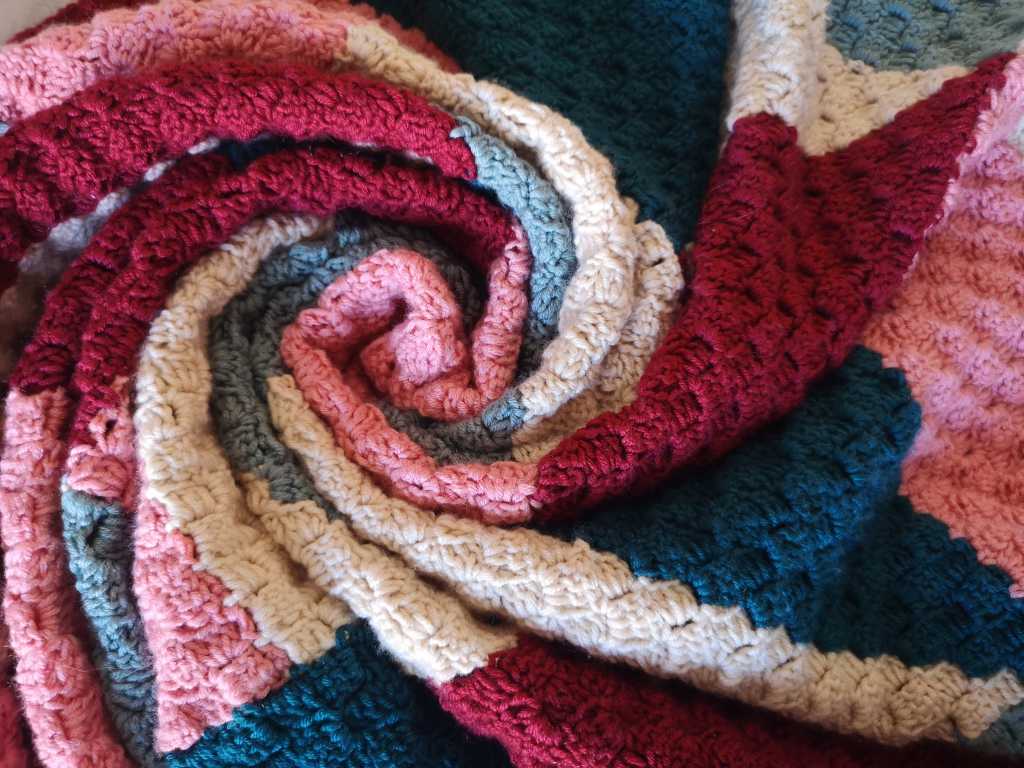 …I wish you could reach through the screen and feel the ultimate softness!!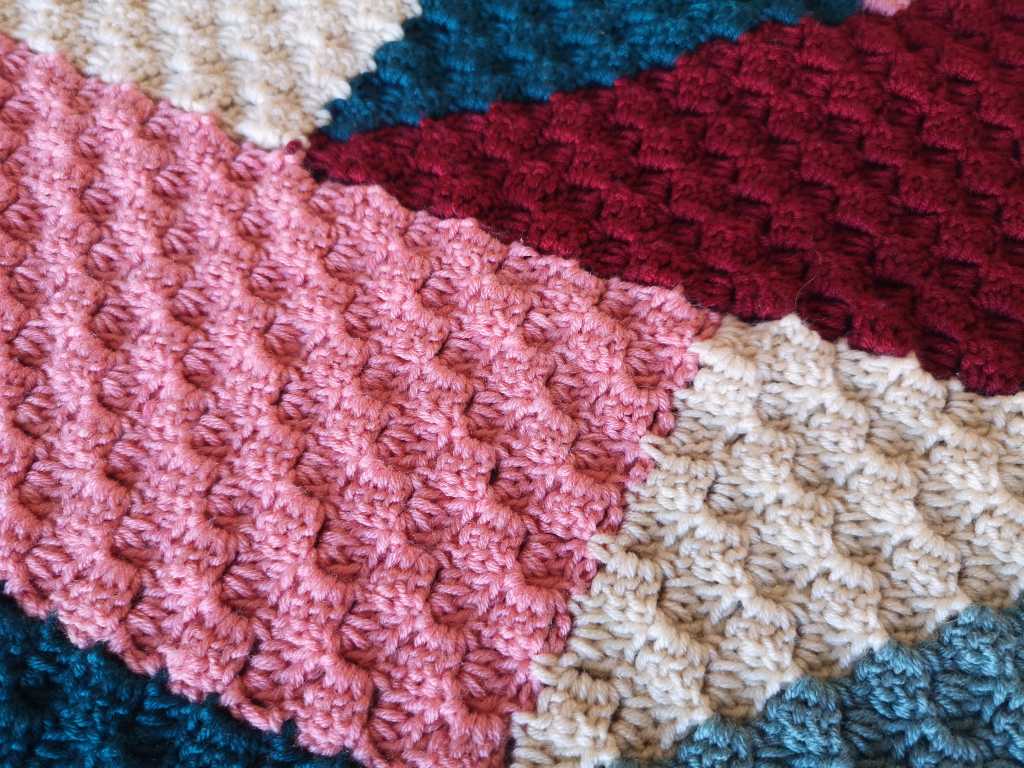 The original, as designed by Hook to Hook, is also absolutely stunning!!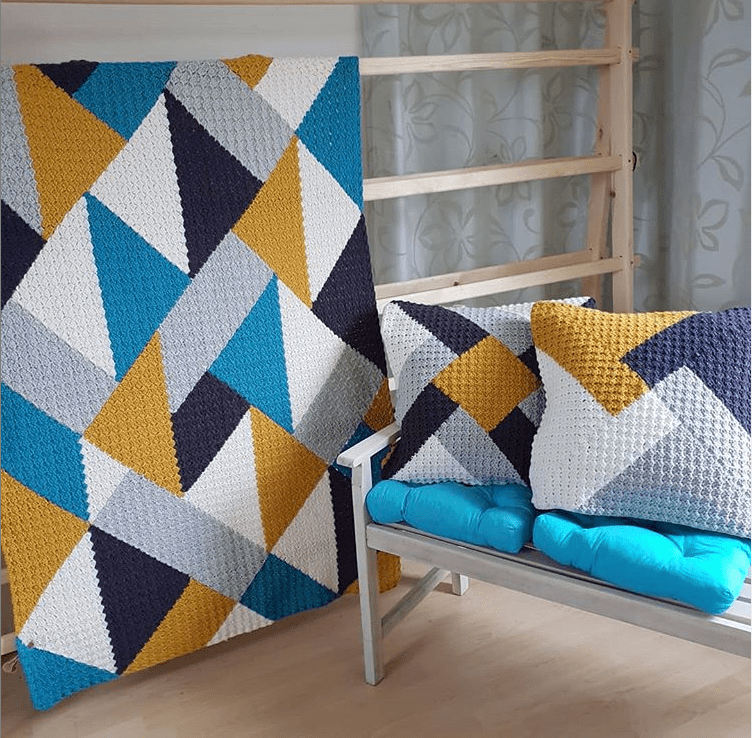 Excited yet?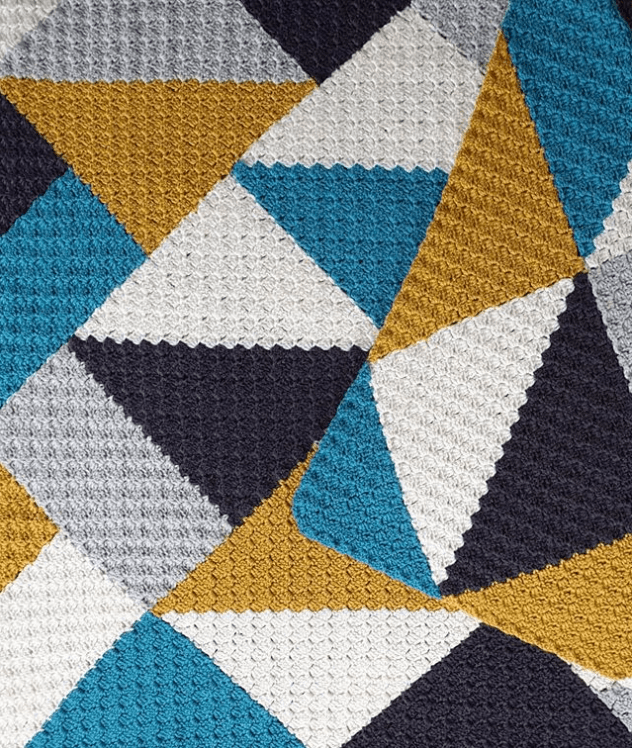 The pattern is suitable for the adventurous beginner and has a plentitude of step by step pictures. The pattern is available in Dutch, in UK terminology and in US terminology. Click here to buy the Dutch pattern! We're also always available online to answer any and all questions you might have. That's an important bit of the Een Mooi Gebaar philosophy!
We made four packages: two colour variations, in Scheepjes Colour Crafter 100% acryl or in Scheepjes Merino Soft.
NOTE: The package includes the PDF download. Makes it easier for you!
Rather just buy the pattern here? That's awesome! Thank you so much for supporting us in this crochet designing journey. 
Volg mij voor meer gave haakpatronen!