Beschrijving
The Home Sweet Home is a corner to corner technique project. It is designed by Hook to Hook and written by Een Mooi Gebaar. The PDF-file has 38 pages and many many pictures, so you can learn step-by-step how to crochet with the corner to corner technique. You don't have to make seperate pieces and sew them together, you join as you go! Isn't that great!
Or continue reading to buy the PDF (it's available in UK ánd US terminology!)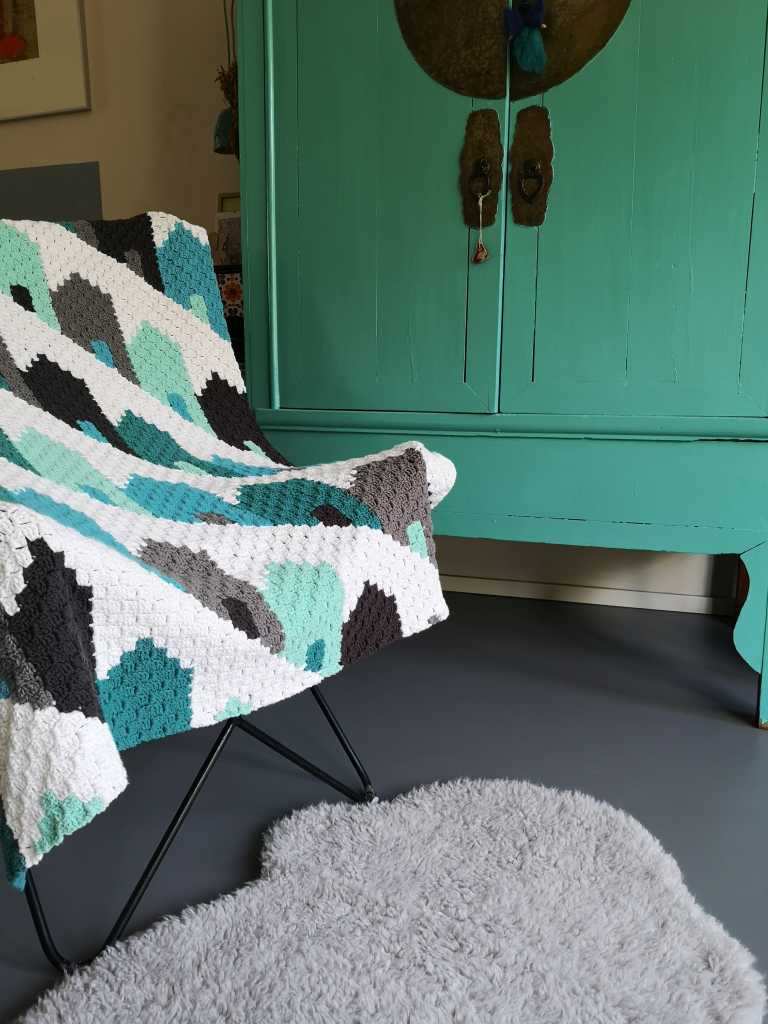 The pattern can be made with any yarn of your choosing. The examples are made with Scheepjes Softfun, which is a nice, soft 60% cotton/40% acrylic yarn. Softfun is available in almost a 100 colours!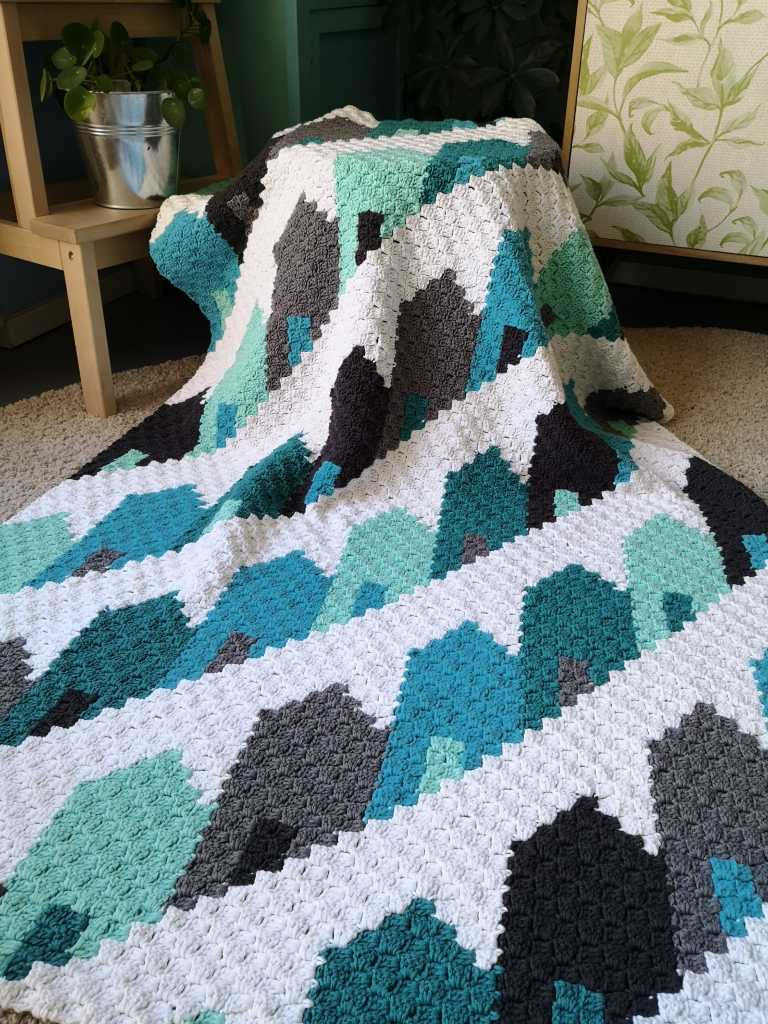 Two examples have been made: one blue/grey blanket and one yellow/green wall hanging. Both look stunning, don't they?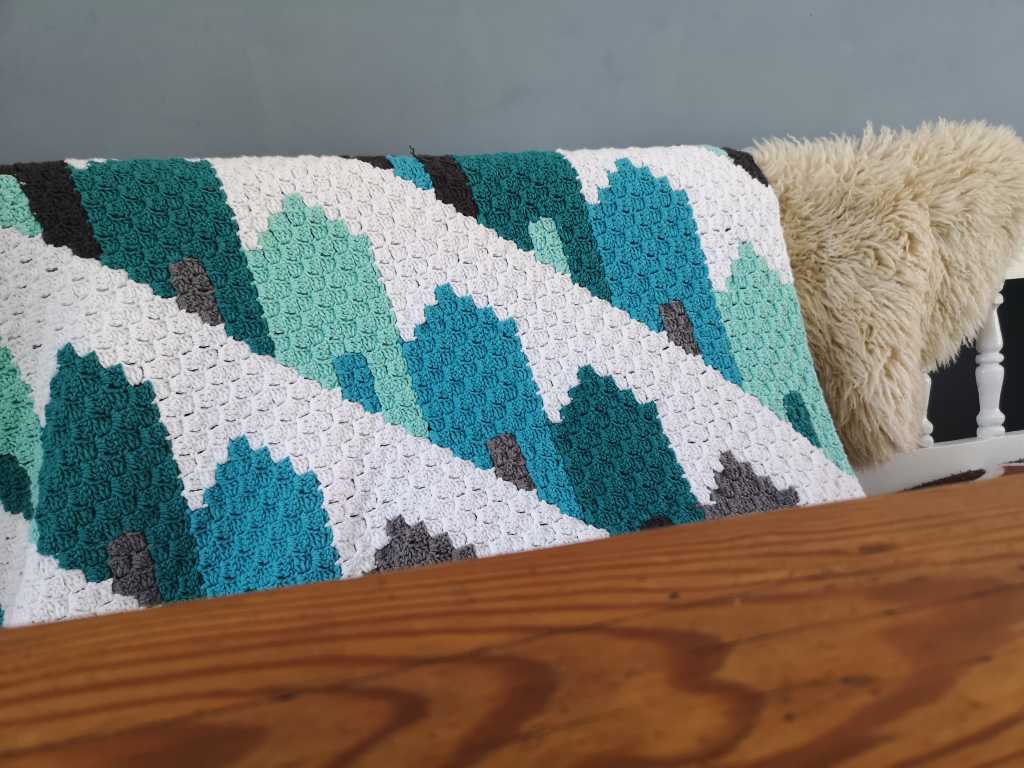 Ready to get started? Keep reading!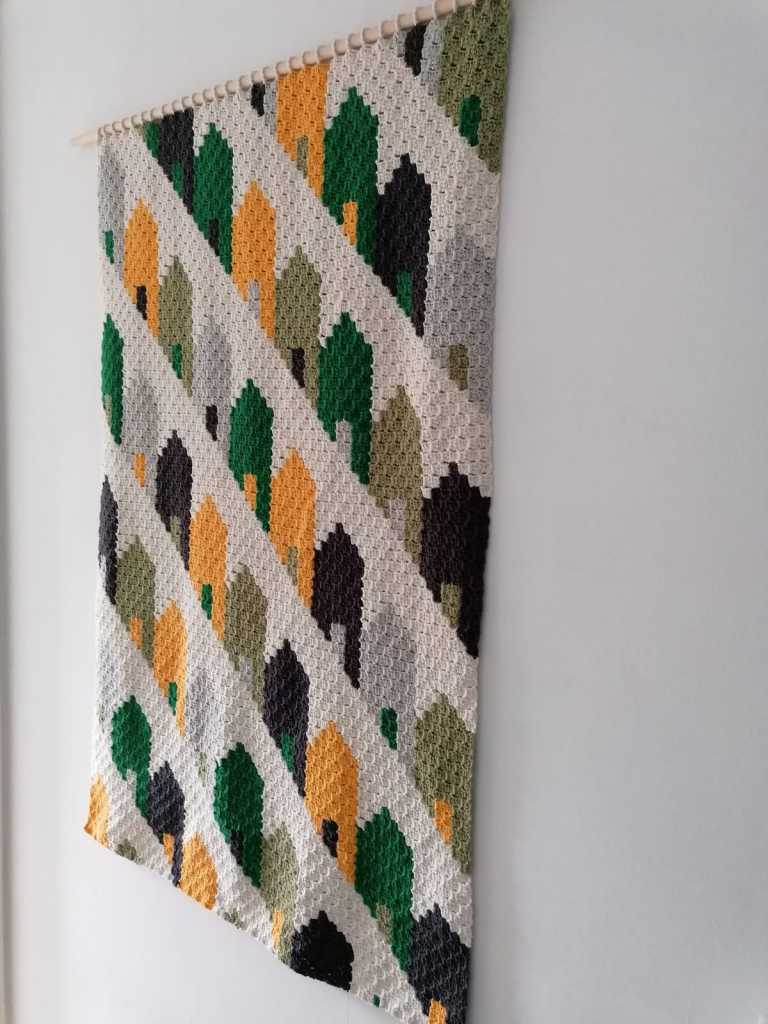 The yellow/green uses Scheepjes Softfun in these colours and quantities:
Main colour: Lace (2426) 6 skeins
Colour A: Butterscotch (2610) 2 skeins
Colour B: Moss (2606) 2 skeins
Colour C: Cloud (2530) 2 skeins
Colour D: Forest (2535) 2 skeins
Colour E: Graphite (2601) 2 skeins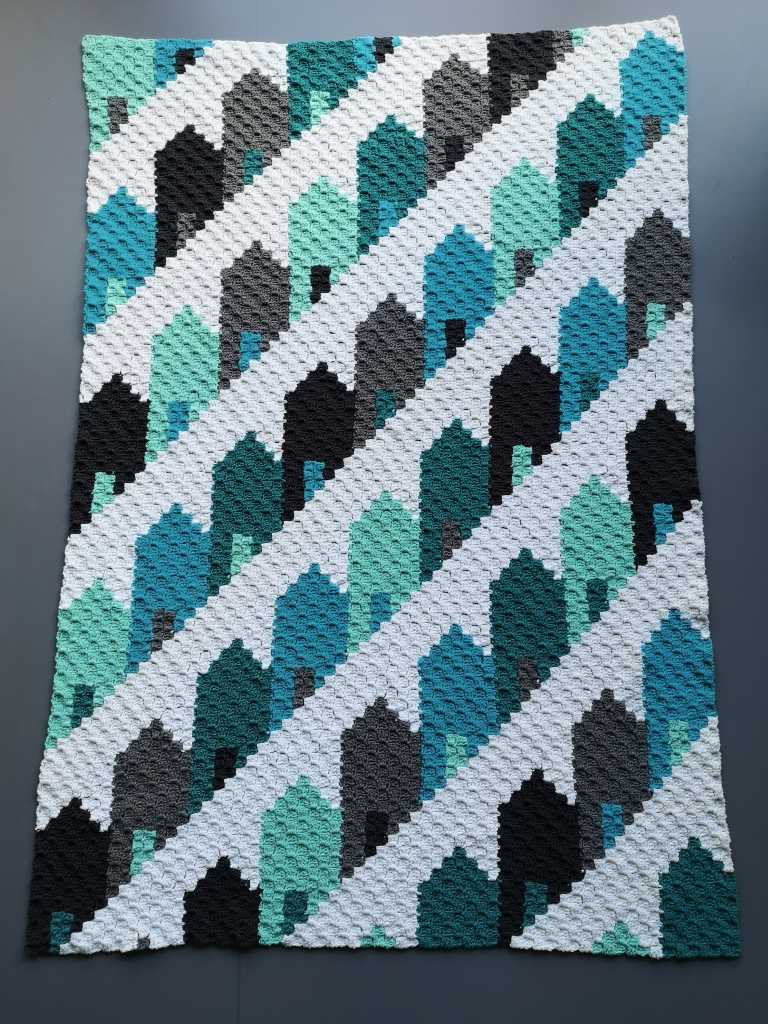 The Blue/grey version uses Scheepjes Softfun, with these colours:
Blue/grey + quantities
Main Colour: Snow (2412) 6 skeins
Colour A Aztec (2604) 2 skeins
Colour B Botanical (2615) 2 skeins
Colour C Bright Turqoise (2423) 2 skeins
Colour D Cloud (2530) 2 skeins
Colour E Charcoal (2628) 2 skeins
You can buy a package at Caro's Atelier, or you can buy the PDF here in the shop. Er zijn pakketten te koop bij Caro's Atelier, waarbij je het patroon en garenpakket in één koopt! Handig hè?
Or add your pattern to card. You can pay in many different ways.