In this ad-free-PDF document you will find all information you need to make and modify this pattern. You can sell the result, but please mention my name. I would love to see some photos of your work via Facebook or Instagram (@eenmooigebaar or #eenmooigebaar), so we can inspire each other. You can share the link, but please only share the photos after written permisssion.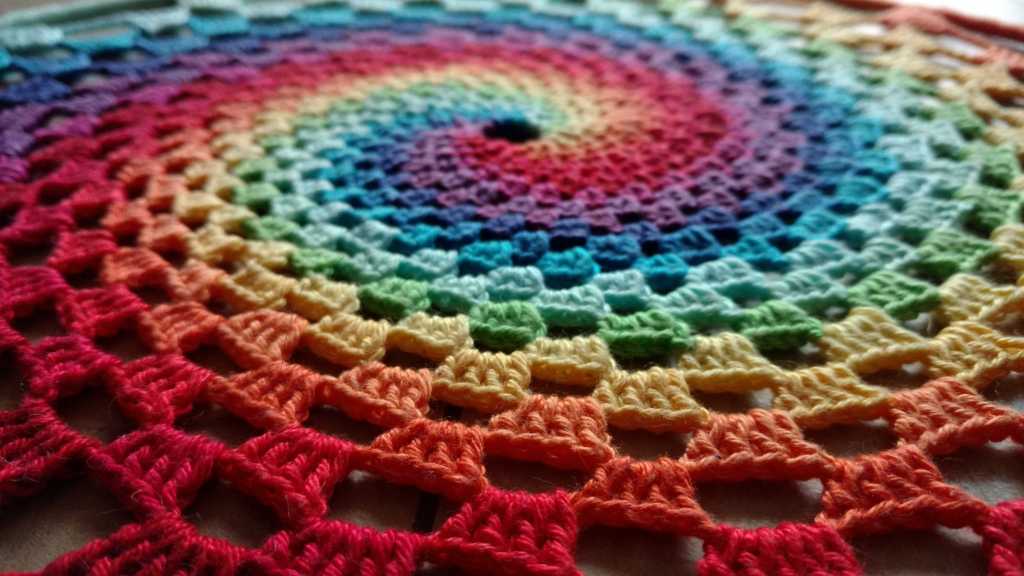 Materials
The example was made with 16 colours Yarn and colors Must-Have. This is a 100% cotton fiber with 125 meters per 50 gram balls. Any similar yarn will do.
Golden Glow (011)
Sunflower (014)
Papaya (017)
Sunset (021)
Pepper (032)
Cardinal (031)
Red Wine (030)
Purple Bordeaux (050)
Lilac (055)
Grape (054)
Amethyst (058)
Sapphire (068)
Blue Lake (066)
Green Ice (075)
Opaline Glass (074)
Grass (082)
You will also need a 2 and 2.5 mm crochet hook.
The ring has a diameter of 40 centimeters.
Volg mij voor meer gave haakpatronen!